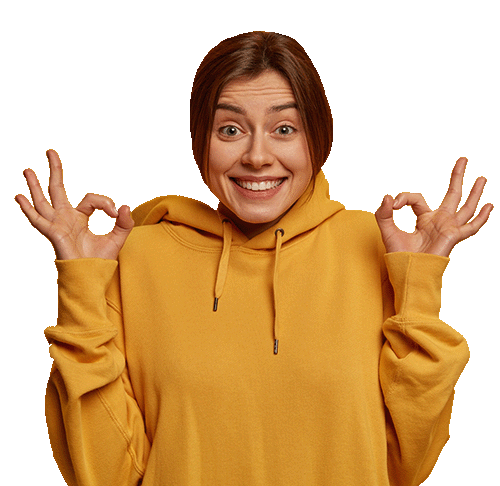 Make beautiful popups that generate Leads.
Banatic is a toolkit for designing beautiful popups. Get started quickly using our built-in templates.
Get Started for free
7 day free trail
No credit card required
All features
Built for everybody
Our customizable, popup form build system makes creating your next lead engine fast and easy!
Modern responsive design
Featuring carefully crafted, mobile-first components, your end product will function beautifully on any device!
Easy setup (no code)
We have guides to setup Banatic on any site or else we will help you set it up for free.
Get more email subscribers today, by running Giveaways
Banatic is a beautiful and effective way to get more email subscribers.
Convert visitors into subscribers and buyers.
Build a massive email list from your traffic.
Easily customize the subscription box design.
Easily embed Banatic on any website.
Import your list to your mailing list webservice.
Supports Multi-language & Multi-Sites.
Ad multiple boxes on the same site.
Looks great on smartphones & tablets.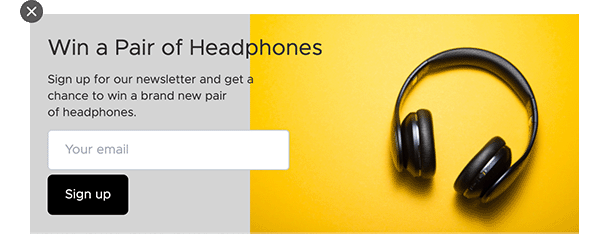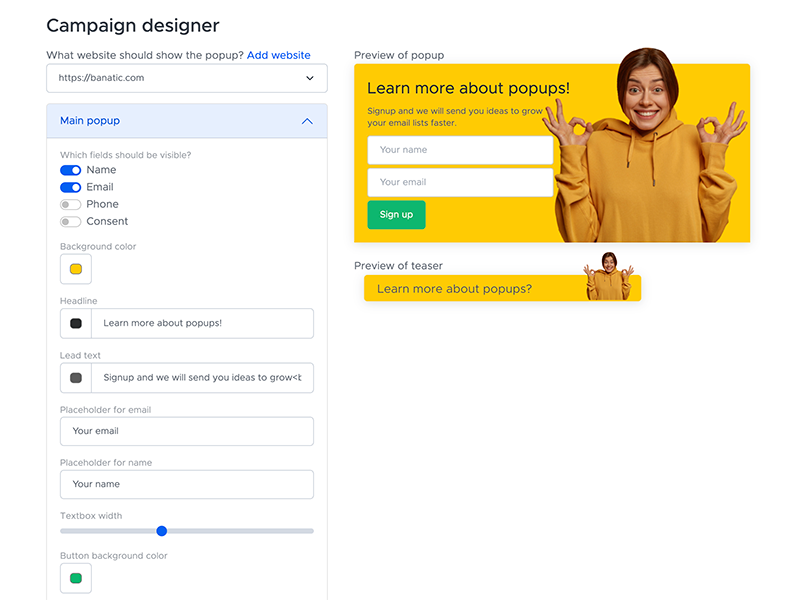 Here's What You Get
You get access to a robust suite of powerful tools and components to help you build your next lead generating popup.
Multiple layout templates
Our popup layout options make your site beautifully responsive and adaptable to any device.
Learn More
Any placement you just select
All of the popups are flexible and easy to place anywhere on your page.
Learn More
---
2 new users joined Banatic today.
An effective email marketing strategy can bring significant returns on investment, with some businesses reporting an average return of $42 for every $1 spent on email campaigns. With the right approach, email marketing can be a highly lucrative channel for driving sales and increasing revenue.
What is Banatic?
Banatic is a popup maker for your marketing team, no code needed to make changes in running campaigns.
What can I expect?
Banatic is multipurpose, you decide what you want. Some businesses experience 500% increased lead generation.
Do I get free updates?
All of our feature additions, bugfixes, and other small updates are free.
What frameworks does it integrate with?
Our HTML and javascript are build with framework integration in mind. The compiled code is HTML, CSS and javascript which is able to integrate with any framework.
Setup takes 30 seconds flat...what are you waiting for?
Start Banatic premium to get full advantage of our integrations with mail providers like mailchimp.
Get started
---